We've created a handful of images that contain quotes from the Conscious Creation Total Reorientation material.  If you like any of them, you can post these images to social media like Facebook, etc.! We'll post each of them in the blog here, but they will also go up on our Facebook page so you can easily start sharing right from there!
Here's the first conscious creation 'meme':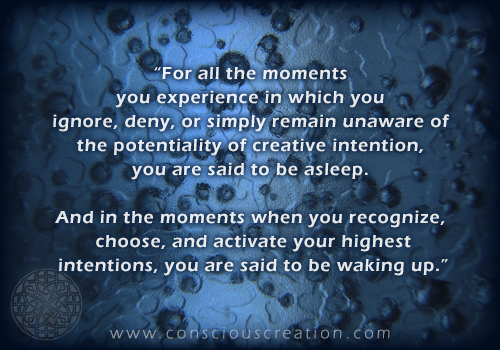 "For all the moments you experience in which you ignore, deny, or simply remain unaware of the potentiality of creative intention, you are said to be asleep. And in the moments when you recognize, choose, and activate your highest intentions, you are said to be waking up." – Gradius & Ragon, Total Reorientation Material, consciouscreation.com
Click here to go to our facebook page to share from there. Enjoy!